Ozone Injection in Clifton, NJ
If you're someone who suffers from joint and muscle pain, you know how debilitating it can be. Fortunately, there's a treatment option that may help: ozone therapy injections.
The System of Ozone Injection
Ozone injection treatments involve injecting ozone gas (a highly supercharged form of oxygen) into the affected area. This gas has been shown to have anti-inflammatory and pain-relieving properties, making it an effective treatment for joint and muscle pain.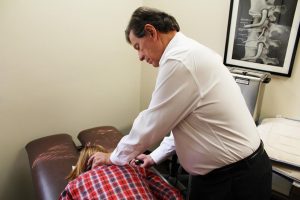 Our Services Treatments
At our clinic, we specialize in ozone therapy injections for joint and muscle pain. Our team of experienced medical professionals has helped many patients find relief from their pain using this safe and effective treatment.
Safety: Ozone injections provide an alternative to traditional injection treatments as well as various surgeries, such as knee or shoulder replacements. These procedures are carried out in a comfortable office environment. Anesthesia is not necessary for these procedures.
Results: Many of our patients have reported significant improvement in their joint and muscle pain after receiving ozone therapy injections. This treatment may be the solution you've been looking for.
Ozone Injection Management
Call Natural Health Center in Clifton, NJ Today!
The Natural Health Center has been in practice for over 45 years and in that time has served tens of thousands of patients, helping them to better health without the use of medication or surgery. Whether you have suffered an injury, have a chronic pain condition or simply want to improve your health, please contact us at the Natural Health Center at (973) 370-9155. We are located at 1033 Clifton Avenue in Clifton, New Jersey and serve the surrounding area.
To learn more about ozone therapy injections and how they can help with your joint and muscle pain, contact us today. Our friendly and knowledgeable staff is happy to answer any questions you may have and schedule your appointment. Don't suffer through your pain any longer – contact us now to start feeling better.