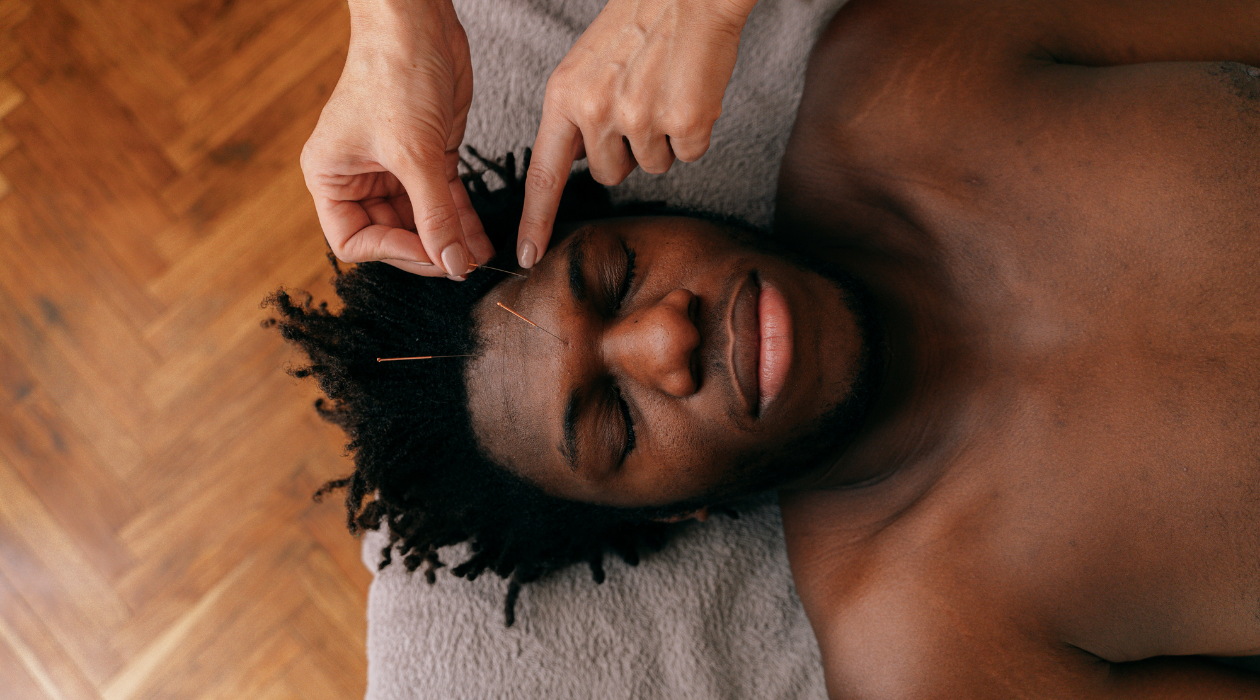 By Austin Davidson L.Ac
Can Acupuncture be the Solution to Solving Your Migraine Woes?
Migraines can put an enormous burden on a person's quality of life; causing blurry vision, dizziness, nausea, sensitivity to light and sound, and not to mention the excruciating pain that they cause in the process. 
Everyone experiences migraines differently, some have them infrequently and others can have them up 2-3 times a week or more.  
The causes of migraines and headaches are still a subject of research; causes can range from traumatic brain injury, stress, cardiovascular, and hormonal issues to genetic predisposition.
Migraines and Headaches can present as:
Frontal

Temporal (side of head)

Occipital (back bottom of the head)

Vertex (top of head)

Headaches that feel like a vice around the head

RED FLAG

– Headaches or migraines that present as "thunder" or the "clapping of thunder" which happen suddenly and intensely within an hour's time frame should be sought out by a medical professional and are usually a sign of a life-threatening condition.
Many over-the-counter and prescription medications can be effective in relieving these pains but are only short term solutions as well as secondary causes of other issues such as liver damage (Tylenol) and stomach issues (Ibuprofen is known to cause ulcers when taken regularly).  
Acupuncture is a great alternative to headache and migraine relief without the negative side-effects.  Not only can it help get rid of those pesky head pains but prevent future episodes.     
How does acupuncture help with headaches and migraines?
How exactly does acupuncture work with relieving migraines and headaches?  Well, acupuncture needles are placed in strategic locations on the body to produce a physiological change in the body that decreases pain and inflammation. Certain acupuncture points specifically target what is causing the headache, as opposed to OTC medications that dull the symptoms but do not address the root cause.  
An example of this is a patient I had, let's call her Ms. Blue. She suffered from long-term headaches in the occipital region of their head and neck. Usually, these come from muscle stiffness of the neck muscles which causes a decrease of circulation from the neck to the head. If these neck muscles are in a constantly contracted state they can push on the blood vessels flowing to and from the head causing these head pains. So with Ms. Blue, the acupuncture treatment plan we did involved releasing the muscles to create a free flow of circulation and a decrease in inflammation. Over the course of treatment with Ms. Blue, we were able to drastically decrease the frequency and intensity of her headaches. 
Well what if your headaches aren't being caused by muscle strain, what if they are neurological?  
Studies have shown that when acupuncture is performed during an MRI scan it can activate certain parts of the brain, one of them being the hypothalamus.  The hypothalamus has been found to be the source of migraine episodes.  Acupuncture has been shown to be able to decrease the signaling of the hypothalamus pain responses through the peripheral nervous system.
So yes, even if the source of your headaches is neurological, Acupuncture can help.
Food Triggers and Diet.
Even though headaches and migraines can be caused by a neurological or physiological reason, certain foods may be the reason why you're experiencing an increase in symptoms.
Some of these foods include but are not limited to:
Dairy products – Milk, cheese

Gluten

Chocolate

Soy Products

Foods that include nitrates and Aspartame

Tomatoes –

Monosodium Glutamate seems to be the culprit
The best way to know if a certain food is affecting how frequent you get headaches is to make a food journal detailing all the things that you put into your body.  You may start to see a trend with when you get headaches and which foods you were eating around that time, the results may surprise you.
Where To Start?
The first step is to find out the cause of your headaches or migraines. Is it neurologic? Caused by muscle tightness? Is your diet triggering it? At the Natural Health Center, we can help determine the exact cause of your pain and put together the correct treatment plan to help fix it. For more information on acupuncture for migraines and headaches, or to schedule an appointment, contact Natural Health Center of Clifton today.